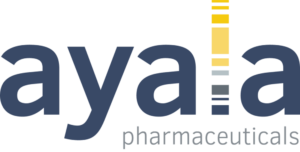 As part of a larger collaboration, Ayala Pharmaceuticals has chosen Tempus as the preferred sequencing partner to support in screening and recruiting patients for its TENACITY AL101 study, a therapy targeting triple negative breast cancer. The collaboration aims to identify patients with various NOTCH alterations to accurately match and enroll them into the TENACITY trial operating in the U.S., Europe, and Israel. In addition to custom screening approaches, the TENACITY study has also joined Tempus' TIME Trial® Network, joining a portfolio of over 50 biomarker-based trials and 50 provider networks that are working to bring clinical trials to patients in communities across the country.  
Ayala's TENACITY study is designed to evaluate the efficacy and safety of AL101 monotherapy in subjects with NOTCH-activated recurrent or metastatic triple-negative breast cancer. Tempus has been chosen as the trial's preferred sequencing partner, leveraging its leading xT genomic test to do deep molecular analysis to screen and match patients based on the trial's unique criteria. The xT assay encompasses a 648 gene DNA sequencing panel and whole transcriptomic RNA assay, which can be used to identify patients with activating alterations in the NOTCH genes. The xT DNA panel covers NOTCH1-4 genes for the detection of single and multi-nucleotide alterations, and the RNA analysis detects chromosomal rearrangements that lead to fusion events containing NOTCH1-4 genes.
Inquire about genomic sequencing at Tempus or join the TIME Trial Network today to gain access to Ayala's TENACITY study.